"If they don't give you a seat at the table, bring a folding chair."
After the passage of the 19th Amendment in 1920, women of color were often kept from the polls through a variety of tactics. They faced racial and ethnic discrimination and were often discouraged from voting via violence.
As we celebrate the 100th anniversary of women's suffrage this year we celebrate the hard won achievements of the women who made possible the modern right to vote! 
We have come a long way, but we still have miles to go to achieve equality for all and especially for women of color. The Commission on the Status of Women and Girls enters this centennial with a new commitment to be intentionally inclusive of all women, particularly Black, Brown, and Indigenous women, members of the LGBTQ community, young women, and those most vulnerable among us. Specifically, the Commission has been hard at work to re-imagine the role we play as a support system for the women and girls of California and the ways in which we celebrate our history. 
As a companion to our effort to encourage voting through the Your Vote is Your Voice campaign, we are proud to celebrate the contributions of women of color specifically to the struggle that made votes for women possible. 
Below you will find links to exhibits, articles, videos, and timelines as well as a small snapshot of some of the suffragist heroines we don't always get to see or celebrate. Please feel free to contact us if you would like to request that include additional links to this collection.
Untold Stories of Black Women in the Suffrage Movement
(Video by Seattle Channel)
It wasn't until the passage of the 1965 Voting Rights Act that all African Americans were granted the full right to vote, but the fight began in the 1800s alongside the women's suffrage movement. KD Hall presents a documentary that delves into the lives of the women who were leaders in the fight for equal rights for African Americans, especially women.
Black Women Suffragists In History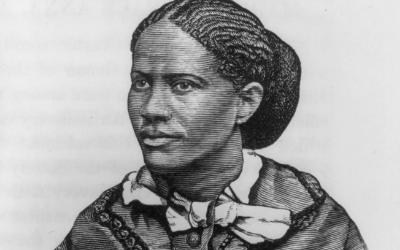 Frances Ellen Watkins Harper
An abolitionist and women's suffrage leader who became one of the first Black writers to popularize African American protest poetry. Image courtesy of the Library of Congress, Illus. in E450.S85.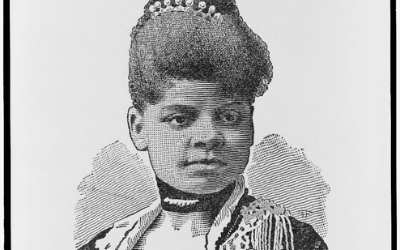 Ida B Wells-Barnett
Wells-Barnett was a prominent journalist, activist, and researcher, in the late 19th and early 20th centuries. In her lifetime, she battled sexism, racism, and violence. As a skilled writer, Wells-Barnett also used her skills as a journalist to shed light on the conditions of African Americans throughout the South. Image courtesy of the Library of Congress, Illus. in PN4888.N4P4.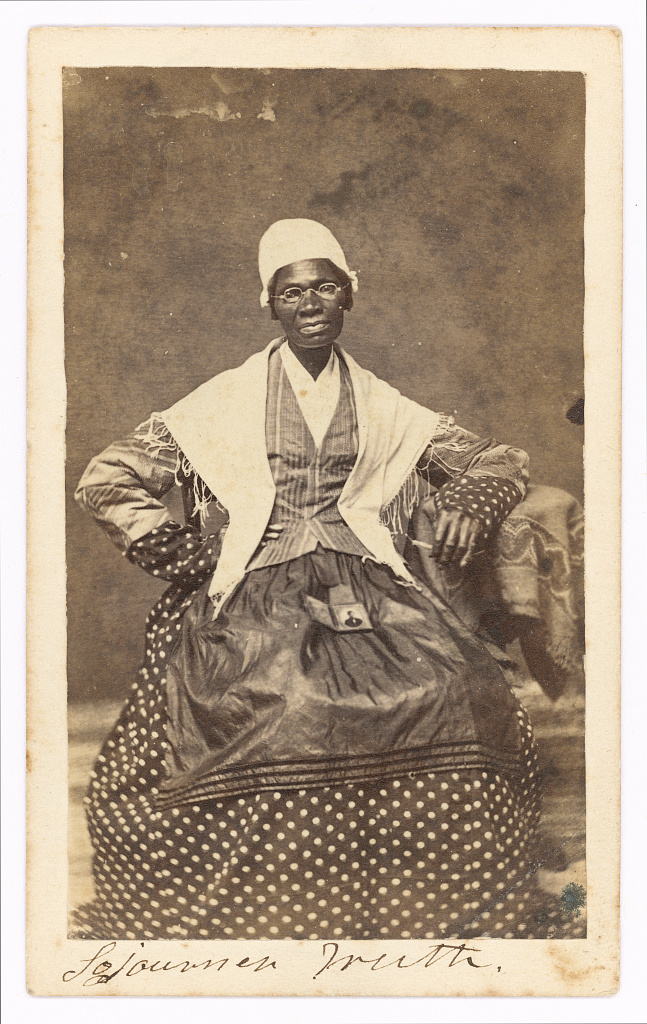 (Isabella Bomfree) Sojourner Truth
Formerly enslaved, Sojourner Truth became an outspoken advocate for abolition, temperance, and civil and women's rights in the nineteenth century. She challenged the notions of racial and gender inferiority through notable speeches and a lecture tour, including "Ain't I A Woman?" Her work to help formerly enslaved peoples find jobs and build new lives after the Civil War earned her an invitation to meet President Abraham Lincoln in 1864. Courtesy of the Library of Congress, PH – Unattributed, no. 51.
Mary Church Terrell
One of the first African American women to earn a college degree, Terrell helped found the National Association of Colored Women, was a key activist in the suffrage movement, and helped desegregate restaurants in D.C. Courtesy of the Library of Congress, BIOG FILE – Terrell, Mary Church.
Daisy Elizabeth Adams Lampkin (No Available Image)
Lampkin spent her life fighting for the right to vote and centered her work around many women's organizations, including becoming the president of the Lucy Stone Woman Suffrage League in 1915. 
Nannie Helen Burroughs
A prominent African American educator, church leader and suffragette, Burroughs also helped found the National Association of Colored Women and was a lead writer on injustices endured by the African American community. Courtesy of the Library of Congress, LOT 12572-1.
Sarah Parker Remond (No Available Image)
Born in 1824, Remond brought a legal case against a theater after being forced out when she refused to sit in segregated seats. She won the case and the theatre was ordered to stop segregated seating. She became a speaker for the American Anti-Slavery Society and fought for voting rights in the US as well as abolition on an international scale. 
Native American Women Suffragists In History
Marie Louise Bottineau Baldwin
Born in 1863, Baldwin was a North Dakota Turtle Mountain Chippewa Native. She spent her life defending Native American rights and in 1911, became a key spokesperson for Native women. She was a strong advocate for women's suffrage. She participated in the 1913 suffrage parade and in 1914 was among other key suffragists who met with President Wilson to encourage him to support women's right to vote. Courtesy of the Library of Congress, LC-B2- 3194-10 [P&P].
(Gertrude Simmons Bonnin) Zitkala-Sa
Born in 1876, Sa was one of the first prominent Native women writers who helped found the Society of American Indians to advocate for Native American citizenship rights. She moved to Washington, D.C., in 1916 to dedicate the rest of her life to political activities. She served as the secretary of the Society of American Indians, edited its journal, and served as a lobbyist in Congress. Zitkála-Šá's work was influential to the passage of the Indian Citizenship Act of 1924, which granted U.S. citizenship to American Indians. Courtesy of the Library of Congress, Illus. in E99.Y25 Z57 1985.
Susette LaFlesche Tibbles (No Available Image)
Susette La Flesche Tibbles, also known as Bright Eyes for her work advocating for her community, was a Native American suffragist and activist where she embarked on a series of speaking tours to promote Native American rights and document the adversity her community was experiencing until her passing. 
Obstacles at Every Turn
Native Americans have faced barriers to political participation for generations—from registering to vote to getting votes counted. The Native American Rights Fund breaks down the obstacles and the opportunities in their new report. Learn more at https://vote.narf.org/
Asian American Women Suffragists In History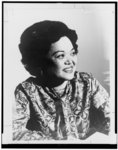 Patsy Mink
A Democrat from Hawaii, became the first woman of color and the first woman of Asian-Pacific Islander descent in the U.S. House of Representatives. She served until 1977 and was re-elected in 1990. Courtesy of the Library Congress, CONG. PORT. FILE – Mink, Patsy T. [item] [P&P].
Mabel Ping-Hua Lee (No Available Image)
Born in 1896 in Guangzhou, China, Lee moved to the US at the age of 4 and became a key part of the suffragette movement where she mobilized the Chinese-American community to support women's right to vote despite the Chinese Exclusion Act, which barred any voting rights. It is still unknown whether Lee ever was able to cast her ballot.
Tye Leung Schulze
Tye Leung was born on August 24, 1887, in San Francisco's Chinatown, at a time of deep xenophobia against Chinese immigrants and Chinese Americans. In 1910, Leung became the very first Chinese American woman to work for the federal government; she was hired as an interpreter at the newly-opened Angel Island Immigration Station, designed to enforce the 1882 Chinese Exclusion Act. in 1912, Leung became the first Chinese American woman to cast a ballot in a U.S. election, one year after women won the right to vote in California.
Image: San Francisco Call, Volume 111, Number 171, 19 May 1912
Mary Tape (No Available Image)
Mary Tape was born near Shanghai, China and emigrated to San Francisco in 1868. She is best known for her efforts to desegregate California's public schools in the 1880s, seven decades before the Supreme Court's 1954 Brown v. Board of Education decision established that segregation in schools was unconstitutional.
Latina Suffragists In History
Jovita Idár (No Available Image)
Born in 1885, Idár was a Mexican-American journalist, activist, and suffragist. She often wrote articles speaking about racism and supporting the revolution in Mexico. In 1911, Idár and her family organized the First Mexican Congress to unify Mexicans across the border to fight injustice. She was known for saying, "when you educate a woman, you educate a family."
Maria Teresa Kumar (No Available Image)
Born in 1974, Kumar founded a national nonprofit called Voto Latino. Under her leadership, Voto Latino has registered over a quarter million voters and aims to hit the one million mark by the 2020 general election. In addition to voter registration, Kumar is committed to advocacy within the Latinx community. In 2010, Voto Latino partnered with the U.S. Census Bureau to encourage higher rates of participation in the census to ensure adequate government funds would be allocated to education, healthcare, and infrastructure in Latinx communities.
Dolores Huerta (No Image Available)
Born in 1930, Huerta is one of the most influential labor rights organizers in America's history, known for working with Cesar Chavez to fight for farmworkers rights and being instrumental in the enactment of the Agricultural Labor Relations Act of 1975.
Maria de Guadalupe Evangelina Lopez de Lowther (No Image Available)
Lopez was fluent in both Spanish and English (her father had immigrated to California from Mexico). She was born in San Gabriel, California and taught English as a second language at Los Angeles High School. By 1911, Lopez was deeply involved in the suffrage movement in California. She traveled around the state speaking in Spanish and English about women's voting rights and organized rallies
History of the Women's Suffrage Movement: Focus on Women of Color